Women in Wealth: Empowering Tomorrow's Generation Today
Women in Wealth: Empowering Tomorrow's Generation Today
Old National Wealth Management women share the importance of female mentors, the successes and challenges in their careers and the ways we can encourage more young women to pursue opportunities in the financial industry.
---
Do or did you have a woman leader as a mentor or are there specific women who inspired you and why? 
---
"Early in my career I was fortunate to find a female mentor who challenged me to continue my education, develop a strong work ethic and use my voice. Given her years of experience, she was aware of the challenges that women face as they try to advance in their careers. She encouraged me to pursue a higher education to eliminate the chance of discrimination. Her ability to lead with passion, empathy and persistence ultimately inspired me to pursue a career in finance."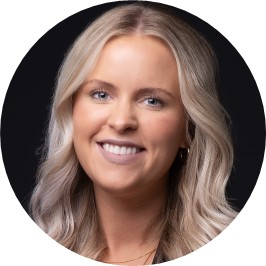 Jalene Harris, 1834 Wealth Advisor
"Sixteen years ago, I met an amazing woman who became my boss. As first an advisor and then a program manager, she led with a calm yet encouraging strength and always pushed me to learn and do more for myself, my family and my clients. She helped me learn how to manage my job when I had children and how to balance work and home life. She inspired and supported me to go after my CFP® and CDFA®. We now work for different companies but stay in touch."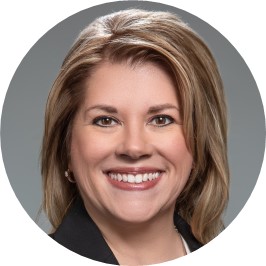 Kimberly Muzquiz, CFP®, CDFA®, Old National Investments Wealth Advisor, Officer
"I practiced law for 20 years before my career in wealth management. When the opportunity came to change paths, it was a woman who encouraged me to consider this step in my career. She shared with me that she had taken a similar path and never regretted this work because it gives you a chance to really come alongside families and help them navigate complex family and financial issues."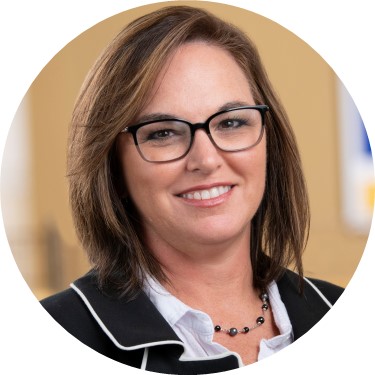 Carrie Gutman, J.D., Old National Senior Trust Officer, Vice President
"When I was a trainee in a commercial banking training program, I was assigned a mentor who was responsible for tasking me with a project to complete. Instead of one project, she asked me to complete six. She was one of the toughest people I had ever met. Little did I know, each project she assigned me challenged me to learn a different aspect of the industry and interact with various roles within the organization. While her mentor style was different than what I was used to, I learned so much from her. That single experience shaped my career in financial services."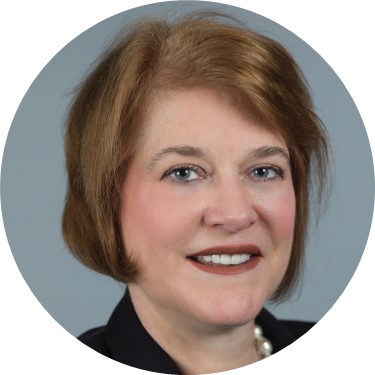 Chris Ksoll, Old National Private Banker
---
What do you think helped you the most to make a career as a woman?
What is the biggest factor that has helped you be successful? 
---
"Women are a natural fit for the finance industry with our ability to be good listeners, possess high emotional intelligence, build relationships and display empathy toward others. When you combine that with hard work and determination, there's no doubt you will succeed."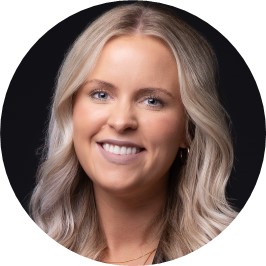 Jalene Harris, 1834 Wealth Advisor
"Success happens when you find yourself surrounded by bright, hard-working and caring people who want to do good work. Knowing that I always had a team of individuals around me that could help me think through complex problems was also incredibly important to my success."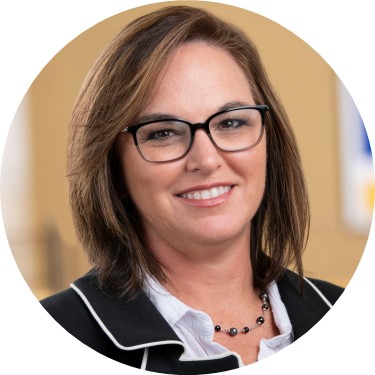 Carrie Gutman, J.D., Old National Senior Trust Officer, Vice President
"In life, there are more things outside of our control than there are within our control. Focusing on what you can control, like who you surround yourself with and the situations you find yourself in, helps to keep a positive perspective. We control who we are and where we are every day – energy is better spent there than on what we can't control. I work on this each day by the way!"

Rebecca Grasmeyer, 1834 Wealth Advisor
"When I realized that every experience and interaction presented an opportunity to learn and grow, my world opened. There's learning to be gained from everyone, no matter their teaching style. Some people are tough, but they have amazing things to teach you. Some people are nice, and they have amazing things to teach you too. You don't need to be friends with everyone who can teach you something."
Chris Ksoll, Old National Private Banker
---
What challenges do women face in their careers in finance?
How can we lift women and overcome these obstacles? 
---
"Finance can be a very on-demand field, and often that type of work culture can be very conflicting with the traditional responsibilities that many women carry at home. The best thing that we can do to lift women up in this instance is to let the quality of their work and character be the factors that others use to determine their success, opposed to being the first one in the office in the morning or the last one to speak their opinion in the room."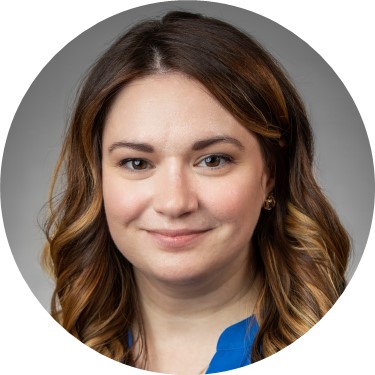 Laura Koch, Old National Private Banker
"In our industry, some people – men and women – prefer to work with a male. Candidly, I struggled with that early in my career. Overtime, I learned to let go of that reality and embrace who I am as a woman. Femininity is truly a special gift that often makes us softer, gentler, kinder, nurturing, more passionate and naturally loving. These traits help us approach our work differently and with a unique perspective." 

Rebecca Grasmeyer, 1834 Wealth Advisor
"While there have been major strides in hiring and promoting women in a male-dominated industry, there's still a way to go. I've witnessed how a woman's consideration for a role or promotion has been tied to how busy they appear to be at home, how many children they have, etc. We can lift women and help one another overcome these obstacles by challenging men and women in leadership to fight for equal pay and equal opportunities. For those young women wondering 'can I do both, grow a family and work in finance?' That answer is yes, you can!"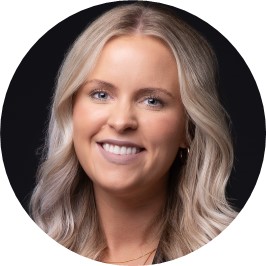 Jalene Harris, 1834 Wealth Advisor
"I think the biggest challenge women face in historically male-dominated industries like wealth management is not believing in themselves and not having the confidence to take the risk and make an impact. When women are offered opportunities, they should take them even if they don't feel comfortable or prepared."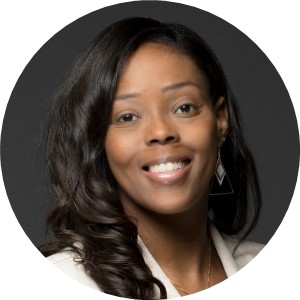 Tameca Reed, 1834 Sr. Management Director of Client Portfolio Management 
---
How can we encourage young women to pursue careers in finance?
---
 "Having two young daughters myself, you need to start early! Get them interested in STEM-type activities and classes. They need to realize that the world of finance is extremely broad and there are a lot of various roles they can take. Being an advisor is not for everyone, but they can work in marketing, sales, or compliance."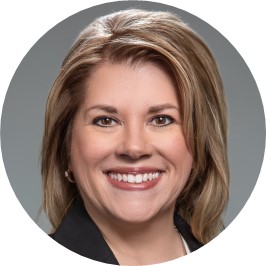 Kimberly Muzquiz, CFP®, CDFA®, Old National Investments Wealth Advisor, Officer
"First and foremost, provide a path to leadership. Women want to know that they will have the same opportunities afforded to men and that their path may look a little different, but that will not foreclose their opportunities. Expressing career "architecture" and providing mentors within the organization to help and encourage them will go a long way to making wealth management an attractive career path."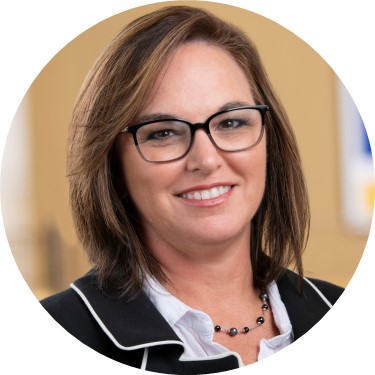 Carrie Gutman, J.D., Old National Senior Trust Officer, Vice President
"We need to continue to have conversations just like this. We need to continue to breakdown gender barriers in the financial industry. Let's focus on providing opportunities for young women to see success for themselves in this field."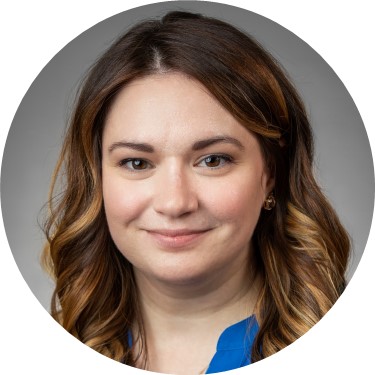 Laura Koch, Old National Private Banker
"The best way we can encourage more women to pursue a career in wealth management is to be an example of success. You can't be what you can't see. Also, I would challenge young women to find their 'why.' Understanding your 'why' will help clarify your career goals and provide a clear path forward."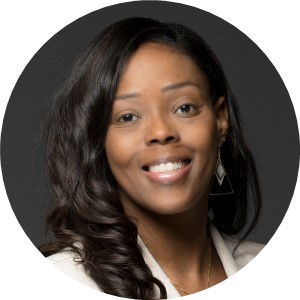 Tameca Reed, 1834 Sr. Management Director of Client Portfolio Management